Indiana Art Collector is a Private Collector of Indiana and Brown County Paintings
We Buy Fine Indiana Artwork From Various Indiana Artists and Brown County Paintings
We pay top dollar $$$ for high-quality Brown County and Hoosier Group paintings.
We are looking for individual paintings or entire collections and will make prompt payment to sellers.
All paintings are wanted for our private collection, which enables us to offer a premium for your Indiana paintings.
Sample Paintings
Below are a few representative paintings by Indiana and Brown County artists. These early 20th century paintings represent the types of artwork that we are interested in buying.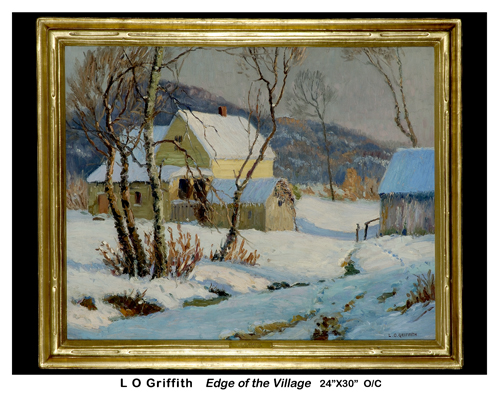 Many of these artists were either native to Indiana or lived, worked, and studied around the Midwest in the early 20th century, specifically in Indiana locales such as Indianapolis, Brown County, Muncie, Nashville, Portland, Richmond, South Bend, and southern Indiana.
Several artists studied or were integral figures at Indiana institutes such as the Fort Wayne Art School, Muncie Art School, Indiana School of Art, and the Richmond School. Others were associated with entities such as the Brown County Art Colony, Hoosier Group, Hoosier Salon, and the Richmond Art Museum. The artwork we are seeking includes impressionist, landscape, oil, still life, and watercolor paintings from these Indiana artists.
Brown County Art Colony
The Brown County Art Colony was formed in the early 1900s by artists who were attracted by the undisturbed picturesque landscape known as Peaceful Valley. T.C. Steele was the first to become a resident of the county when he purchased 200 acres near Belmont. Adolph Shulz is considered to be the founder of the Brown County Art Colony. He began visiting Brown County in 1908 and in 1917 became a permanent resident. Both Adolph Shulz and T.C. Steele influenced other artists and many began building cabins and moving to the area.
Will Vawter and Gustave Baumann were among the first to make Brown County their home. Other artists such as Charles Dahlgreen, Lucie Hartrath, and L.O. Griffith came from Chicago and by the early 1930s there were at least eighteen artists with permanent homes in Brown County.
Artists such as C. Curry Bohm, Edward K. Williams, Ada Walter Shulz, Carl Graf, V.J. Cariani, Gustav Baumann, Will Vawter, Dale Bessire, Georges LaChance, Marie Goth, Leota Loop, Adam Emory Albright, Olive Rush, and Alexis Fournier flourished and created the Brown County Art Colony nearly 100 years ago.
Sources:
Letsinger-Miller, Lyn. The Artists of Brown County. Bloomington and Indianapolis: Indiana University Press, 1994.
Nesbit, M. Joanne, ed., Barbara Judd, comp. Those Brown County Artists: The Ones Who Came the Ones Who Stayed the Ones Who Moved On. Nashville: Nana's Book, 1993.
If you are interested in selling Indiana artwork or have questions regarding your Indiana paintings, please do not hesitate to visit our contact us page or send us a message at 812-327-0401.